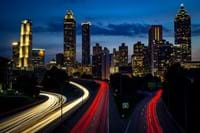 Braking, cables, controls, mounts & wipers.
We keep Australia's transport
industries moving.
When it comes to the Transportation industry, Flexible Drive is your partner for quality, reliable OEM and aftermarket replacement parts and control systems. We are a proud Australian manufacturer, and we source from the finest global suppliers to ensure our customers receive the best braking, cables, commercial wipers, mounts and safety systems product. Click for more...
---
Search our Braking eCatalogue
Flexible Drive's Authorised Distributors can find and order brake hydraulics, REMSA brake pads, auto cables and sensors in a click. Our eCatalogue features all braking cross-reference numbers, VIN/Rego and vehicle search, side-by-side brake comparison with easy pick up or delivery. If you're wanting to become an approved Authorised Distributor sign up at ecat.flexibledrive.com.au or contact us on 1300 363 735 and our team will be more than happy to assist you.

Original Equipment Manufacturers
Australian OE Manufacturers are becoming more specialised, focusing on platforms that are low volume but still require the high standards required for OEM product and support services. Module link

Aftermarket Distributors
The aftermarket requires a broad range of parts to be visible, available, delivered quickly and supplied at a competitive price. Module link
Regulated Fleet Operators
Large scale transport fleets must balance the obvious commercial realities of maintenance costs with the need to maintain high standards
in both up time and control. Module link