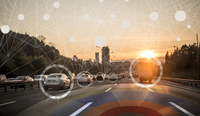 We're solution providers of
control systems and
experts in replacement parts.
---
About Us
Pause for a moment and think about when you start driving. There's a whole series of steps you do automatically, you start the vehicle, check around you, clean the windscreen if it's raining, turn on lights if it's dark, release the hand brake, press the brake, press the accelerator. All of these steps involve you controlling your vehicle by using control systems, and that's what we do for a number of industries. Flexible Drive supplies control systems and replacement parts to Original Equipment Manufacturers, Regulated Fleets and Aftermarket Distributors in the transport, marine, industrial equipment and defence industries.
Control systems are designed to place the power to make informed decisions, and implement them, in the hands of the operator. It involves a number of technologies and components all working together to give control. It's a specialised field and Flexible Drive is unique in that we are able to bring together a diverse range of technologies, capabilities and products into one coordinated system, delivering better outcomes, better value and long-term support.
---